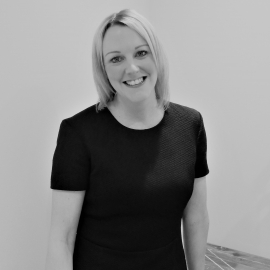 < Back to Meet the Team
Keely Hoff
Keely first joined Dutton Recruitment in September 1997 as an Office Junior, supporting the consultants in our Sheffield office. Since then she has worked in several different roles within the company including Executive Assistant, Payroll Manager and Office Manager, whilst gaining a Diploma in Recruitment Practice. Keely has proven herself as an integral member of the Dutton Recruitment team.
Keely played a fundamental role in overseeing the transition of the Head Office operation from Lancaster to Sheffield in early 2014, and has since passed a CIPD Level 5 qualification in Human Resources Management to become a qualified HR practitioner.
As our HR & Compliance Manager, it is Keely's role to ensure our business remains at the forefront of any changes in legislation and practice. She is now studying towards her CIPD Level 7, looking to take her skills even further.