WELCOME TO DUTTON RECRUITMENT
Dutton Recruitment is one of the UK's longest established and most successful recruitment groups. With offices based nationwide, and managing projects globally - We are Recruitment!
---
Our scope of supply is maintained through eleven key operating divisions, each qualified to support their industry. Far from a, "generic recruiter," we are at the forefront of personnel services throughout the industries we serve.
Since our formation in 1982, Dutton Recruitment has grown into one of the UK's leading providers of quality personnel to specific industries, ranging from Nursing & Medical, to Construction, to IT.
With offices nationwide, Dutton Recruitment has established an enviable reputation within the recruitment industry as an innovative company that specialises in providing a bespoke service to its clients, throughout the UK and worldwide.
Read More
Our Branches
Cardiff - +44 (0)1443 844 477
Essex - +44 (0)1708 728 826
Edinburgh - +44 (0)131 55 44 214
Grimsby - +44 (0)1472 286 393
Hull - +44 (0)1482 322 829
Leeds - +44 (0)113 387 7340
London - +44 (0)845 1300 595
Rotherham - +44 (0)1709 794 000
Sheffield - +44 (0)114 22 00 888
Newcastle Upon Tyne - +44 (0)191 209 1900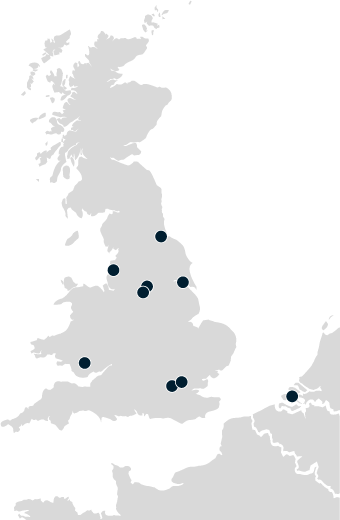 Latest news
Supporting UK Kidz
Supporting vital work in the community #EndChildFoodPoverty