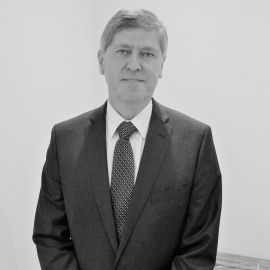 < Back to Meet the Team
Keith Heppenstall
Having worked in finance for over 25 years, Keith is a highly-experienced Finance Director. He qualified with KPMG and looked after a diverse portfolio of clients before moving to industry where he has undertaken a number of senior finance roles with experience gained across a variety of sectors joining the recruitment industry in 2014. He is a Fellow of the Institute of Chartered Accountants in England & Wales.
Keith joined us as Group Finance Director in 2019, becoming both central and crucial to our growth as a business and as a group.
Keith lives in Sheffield with his wife and teenage daughter, and is based at our Sheffield Headquarters.