Supporting Neurocare!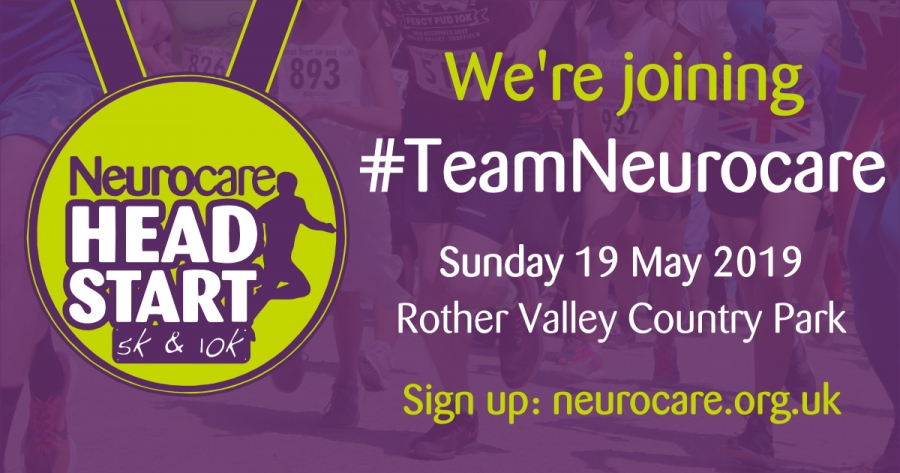 Once again this year, Dutton Recruitment is sponsoring the Neurocare Headstart 5k & 10k event! This event is a charity run, with both 5km and 10km events available, in aid of a brilliant charity.
So who are Neurocare and what do they do?
"Neurocare is a charity that raises money for the Neurosciences and Neurology departments at the Royal Hallamshire Hospital, the Northern General Hospital and the Sheffield Institute for Translational Neuroscience (SITraN). Our Charity, founded by neurospecialists Robert Battersby and Jan Mundy, started from a simple wish to help those most in need. They found that they knew exactly what was needed to help, but their efforts were held back only by a lack of funding. Not giving up so easily, Drs. Battersby and Mundy proposed that if they could raise just half of the money they needed for vital life-saving equipment; the hospital could cover the rest. This landmark project was the first of many successful local fundraising campaigns in Yorkshire. This was the beginning of Neurocare. We have continued to help patients through our local projects from the early 1980s up until 1997, when we established ourselves as a recognised and dedicated charity."
What is Headstart 2019, and how can I get involved?
"This year, Sheffield's flattest and friendliest charity run turns 10! We want to celebrate by making it our biggest and best year yet, so lace up your running shoes for a 5K fun run or UKA chip-timed 10K and raise lifesaving funds for neurological patients in Sheffield. This year, we're asking all runners to consider donating or raising £10 (that's £1 for every year of Head Start) to support the life-changing work we do. Your gift will make such a difference for patients, their families and the NHS staff who care for them. What's more, if you set up an online fundraising page via JustGiving, we'll send you a FREE Neurocare Cotton T-Shirt to wear on race day (RRP £10)!"
We are very excited to be sponsoring this brilliant event, and it is always a lot of fun! Plus, the causes it helps are fantastic and make a huge difference to people's lives.
To find out more, click here, or register to take part by clicking here...