Quick-fire Q&A - Tiffanie Davey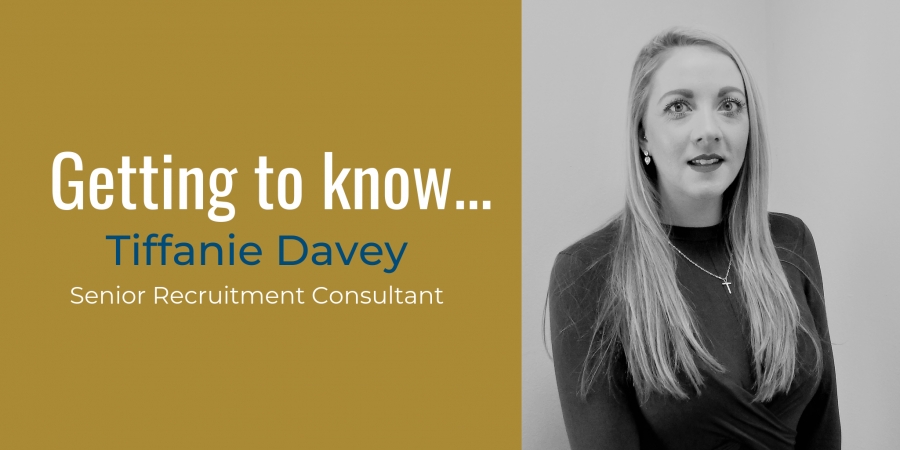 This week we're talking to Tiffanie Davey, a Senior Recruitment Consultant from our Romford branch!
Tiffanie's role varies daily, but her main duties involve overseeing the day to day running of temp recruitment, carrying out sales, and maintaining great relationships with clients.
---
1. What was your first ever job?
A paper round when I was 12.
2. How long have you been in recruitment?
Do I have to say it? It makes me sound old… Just over 12 years.
3. What's your favourite thing about the industry?
Meeting new people and building relationships – I like talking and that goes hand in hand with recruitment!
4. ...and what your least favourite thing?
Being let down by candidates after going through the process to get them work and then them not showing up - it's very disappointing…
5. What made you want to join Dutton Recruitment?
Other than Adam's vision for the business, it was perfect timing! I was looking for a change of career in a familiar setting.
6. What's something you can't live without at work?
Laughter, I truly believe a little bit of laughter a day helps brighten up even the most stressful days!
7. Tea or Coffee?
100% Coffee I loooove the stuff.
8. What's your favourite thing to do outside of work?
Spending time with my family and of course my French Bulldog and miniature Dachshund.
9. What is your main goal at Dutton Recruitment?
To always do my best to support my team in any way I can, and strive to be the best version of myself.
10. If you could go anywhere in the world right now, where would it be and why?
I'd be on a plane flying to Singapore ready to spend a few days there, then jet off to Bali – it's a lifelong dream to visit both places!
---
To find out more about her role within Dutton Recruitment and how she can help you and your business, email tiffanie.davey@duttonrecruitment.com.