Choosing your perfect career...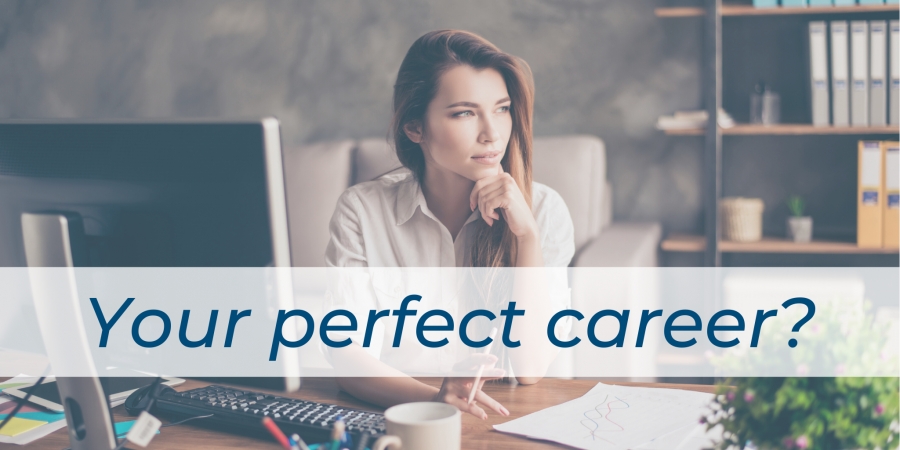 Most people will work for at least 40 years of their life, so choosing a career that is suited for you is especially important.
There are lots of different factors that influence not only the kind of career that is right for you but the kind of career you actually want.
---
But how do you decide on a career? And how can I find a job that's right for me? Well, that's a good question really… here are our top tips on factors that should guide you when choosing your career path.
Your Interests – It's really important to enjoy your job, as you will spend a lot of your life at work. So take a step back and just have a think what you're really interested in. Are you creative? Do you like to solve problems? Do you enjoy working with numbers or people? You might be wasted in a bank if your passion is teaching for example.
Your Skills – Knowing your strengths is a good place to start – identify what you're good at and where your current expertise lies and what transferrable skills you may have. It can be helpful to get other people's opinions on this such as friends, family or colleagues. This fresh perspective can be helpful, as you might find areas that you hadn't thought of or even realised you were necessarily good at.
Your life – The kind of lifestyle you have or want to have can help guide your career choices. For example, if you have a lot going day-to-day that is fixed, you will likely want to enter a profession where you can work flexibly. Or are you someone that needs structure and wants to be based in an office every day?
Your Motivations – Another important area to think about is what actually motivates you? What is it that drives you? Often people look straight to a salary as a guide which jobs are for them - this is obviously important in terms of affording your day-to-day life. Although, not everyone is motivated purely by money. Other motivators could include recognition, authority or simply a passion for the work they do.
Your Location – If your location is fixed, this can have quite a big influence on the kind of roles that are available, or the level of progression that they offer. Often industries can be concentrated in certain areas, which can make it unfeasible to work in them if you're not willing to relocate.
The company – The size of a company can heavily influence the kind of work that you'll be doing. At a smaller company, your role will likely be more expansive and varied, so you may get to learn a variety of skills that are more general. Whereas working for a larger company may mean that you're responsible for a more niche area of the trade, allowing you to specialise in a certain area.
---
If you're still not sure quite what you want to do, remember that your Dutton Consultant can give you advice on roles they think you would be suited for!
Or, take a look through our jobs page and see if there is anything that suits - https://www.duttonrecruitment.com/jobs.