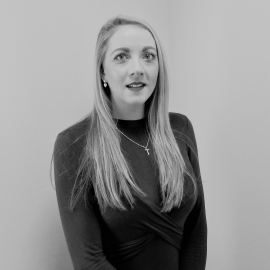 < Back to Meet the Team
Tiffanie Davey
Since joining Dutton in July 2016, she has been a fantastic addition to the business, and is currently Assistant Branch Manager at our Essex Branch.
Tiffanie has worked in recruitment for over 11 years and has a high level of experience in Logistics/Industrial, Construction, and M&E sectors.
Tiffanie prides herself on not only the quality of service, to both new and existing clients, but also her understanding of the client's requirements. She ensures she is regularly making site visits, to build relationships and understanding, which she feels is crucial.