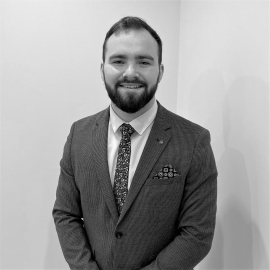 < Back to Meet the Team
Alex Myers
Alex heads up Marketing here at Dutton Recruitment, working from our Sheffield Headquarters. He oversees both the strategic and day-to-day marketing of the business.
Starting his career at Dutton Recruitment in 2017, Alex has worked hard to solidify the Dutton Recruitment brand within the market, and is constantly trying to move it forwards with a strategic and cutting-edge marketing mix.
Despite working at our HQ, he regularly visits the Sales Teams, to ensure our message and ethos are being shared with candidates and clients alike.