Quick-fire Q&A - Liza Turucz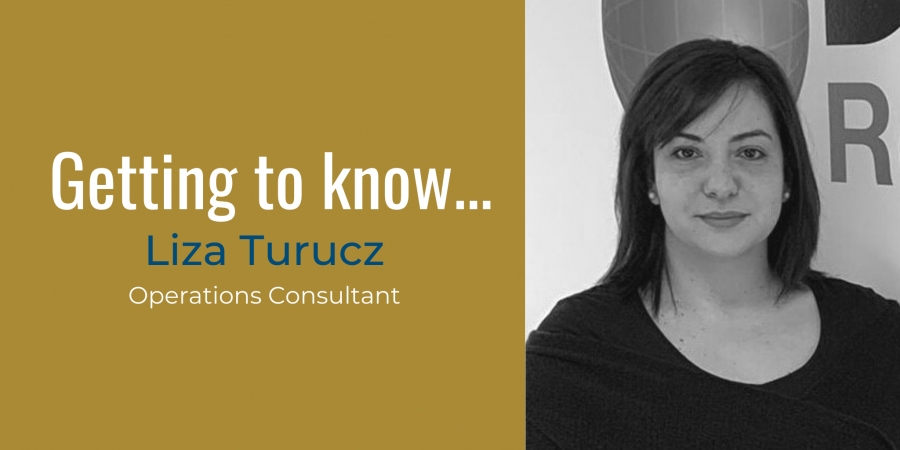 This week we're talking to Liza Turucz, an Operations Consultant from our Leeds branch. She works in our Nursing and Medical team so her main role is to look after the client rotas and any queries they may have. She also takes control of the weekly payroll, ensuring that our lovely staff get paid correctly and on-time.
---
1. What was your first ever job?
I worked in a restaurant abroad doing basically every job going!
2. How long have you been in recruitment?
Next month it will be a full year, yay!
3. What's your favourite thing about the industry?
How every day brings something new and exciting, there are no dull moments!
4. ...and what's your least favourite thing?
Last-minute cancellations are a heartbreak.
5. What made you want to join Dutton Recruitment?
I had actually been a Carer with Dutton for several years, I was ready for a change and the guys approached me with a great opportunity to join them in the office.
6. What's something you can't live without at work?
Banter and my colleagues!
7. Tea or Coffee?
Coffee, always.
8. What's your favourite thing to do outside of work?
Spending time with my pup, Pablo!
9. What is your main goal at Dutton Recruitment?
The industry is constantly changing and growing – I want to contribute to this as much as possible with the help of the Dutton team.
10. If you could go anywhere in the world right now, where would it be and why?
Siberia, just to see the unique ways that people survive and live in such extreme conditions - plus the road trip to there is a challenge in itself.
---
To find more about Liza, or to see what she can do for you and your business - get in touch liza.turucz@duttonrecruitment.com.