Quick-fire Q&A - Alex Myers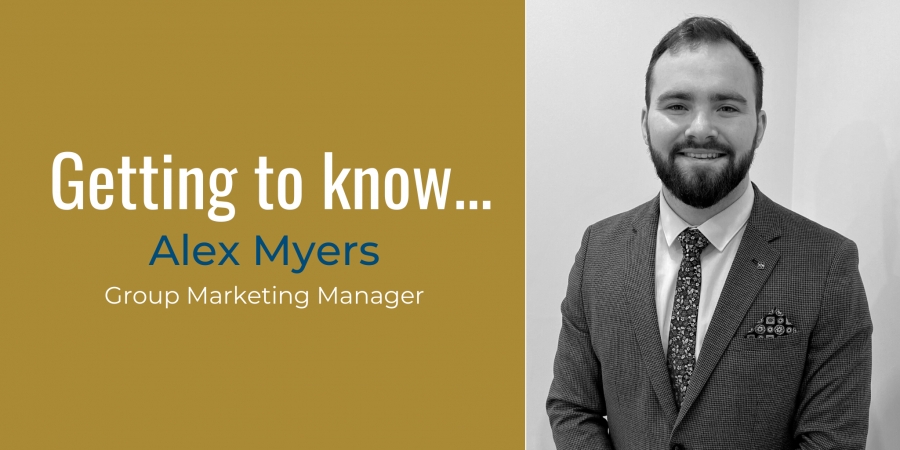 This week we're talking to Alex Myers, our Group Marketing Manager! Alex is based at our Head Office in Sheffield, he's responsible for managing and developing Dutton's marketing output and overall brand, in the long and short term.
Almost all of our output is now developed in-house, meaning his work will range from strategy to campaign building, to design. It is also his responsibility to ensure the Marketing Team continues to develop and work closely with our Sales personnel, to ensure business growth.
---
1. What was your first ever job?
I did some labouring at a garden centre – basically just carrying bags of soil and raking gravel…
2. How long have you been in Marketing?
I've done marketing within recruitment for nearly 3 years.
3. What's your favourite thing about the industry?
I love the diversity of marketing – it's a brilliant mix of creativity and strategy!
4. ...and what's your least favourite thing?
Creative block… there's nothing worse than sitting there and ideas just aren't happening.
5. What made you want to join Dutton Recruitment?
As a business it had such an authentic, defined, brand – I jumped at the chance to communicate it and lead its development!
6. What's something you can't live without at work?
I'm a creature of habit, so lots of things… good background music, desk plants, coffee… am I allowed more than one thing?
7. Tea or Coffee?
Black coffee all the way.
8. What's your favourite thing to do outside of work?
Playing guitar or climbing.
9. What is your main goal at Dutton Recruitment?
To continue to develop our brand and push the limits of our creative output.
10. If you could go anywhere in the world right now, where would it be and why?
Wow, tough one… I've always wanted to go somewhere in Canada. Possibly Vancouver. Either that, or back to Cuba!
---
To find out more about Alex, or how he can help you and your business get in touch - alex.myers@duttonrecruitment.com.