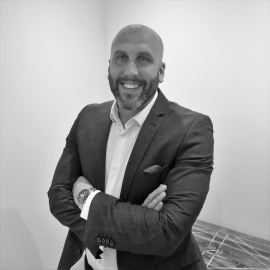 < Back to Meet the Team
Dominic Jarvis
After qualifying as an Engineer Dom began his Recruitment career over 15 years ago.
As a consultant he specialised in recruiting Operational professionals within Engineering and Manufacturing and for the vast majority of his years in recruitment he has managed teams of specialist recruiters in various technical markets around the country.
He is here to grow the Dutton brand in the North and increase the offering we can deliver to our clients.
He is originally from Sheffield and based here at HQ.